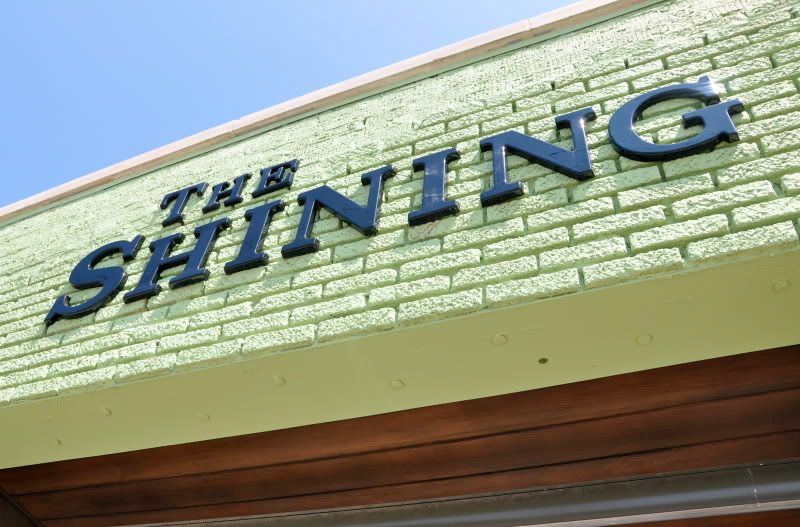 This is something so new and so exciting for me. Interviews! There are so many wonderful and inspiring stores that have become my little muses over the years. As new stores turn up, so will I to get the skinny on what they're all about and how they came to be. This week I had so much fun chatting with the delightfully sweet owner of
The Shining
, a beautiful new boutique jewelry shop on Henderson Ave. This store is full of whimsical charms, stackable rings and rough cut gems that would give any jewelry box something to envy.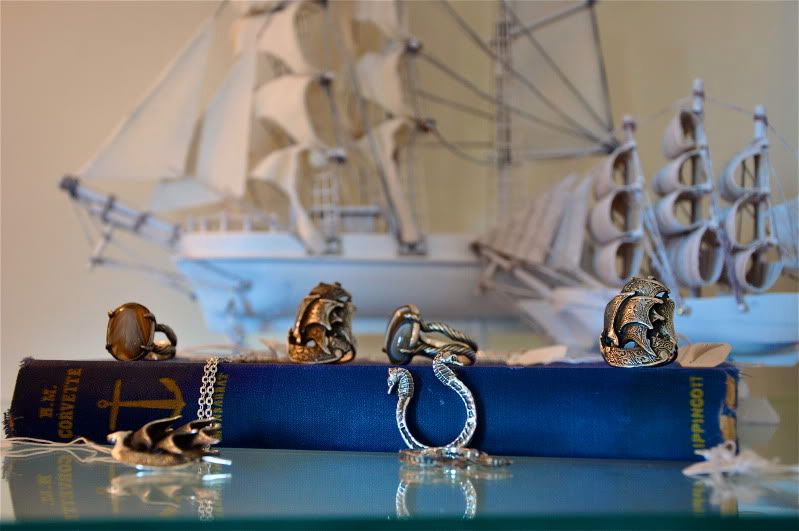 So, hi! What's your name: Vicki Tollemache

Do you own the stop or is it a collective:
No, I own the shop. It's just me. I'm the owner and the only employee, so I'm here every single day.
What made you want to start a jewelry shop:
I had always wanted to. I did an entrepreneurialship degree at North Texas and at that time I thought clothing and jewelry. There's tons of clothing shops, so in the end I thought jewelry because there isn't one. I've seen [boutique] jewelry shops in other cities and loved them, and I just thought, "Dallas could do with one of those!"
Why did you choose to open The Shining in Dallas:
I lived here then moved away, went traveling for awhile, started writing my business plan. I know people in New York and LA, and people always say "That's a better city", but the fun part about Dallas is that there's a lot of opportunity to build something rather than go somewhere where there's already things being built. So it's more like, you come here and you start something small. It's kind of like you're a bigger fish than if you went to a city that already has a whole established thing going on.
What made you choose a Henderson Ave location:
I just wanted to be near shops that would attract similar kind of people. So for me it was either "We Are 1976" or "Bow & Arrows". Somewhere where someone was doing the same thing that I wanted to do, and then I just wanted to be next to them!
What's The Shining's style:
A lot of the jewelry is nature based or inspired, like animals or cast natural objects. I'm a big fan of metal or kind of anything quirky... like a little different.
What would you say is like a good standard everyday piece someone can find at The Shining
: I would wear most of these everyday! All of Catbird and the smaller lines that are just like silver pieces, I would wear everyday. I have tons of silver necklaces with a cute little seahorse charm or a unicorn horn or little vampire fangs... I would wear all of those everyday. We have big chunky statment pieces, which don't say everyday to me, but I wear this giant ship ring everyday. Haha! To me that's like an everyday piece! That's the thing I like about jewelry, with clothes if you love something you can't really wear it everyday. If you do people start to say... "Are you gonna wash your clothes?" And with jewelry you can wear it everyday, so it's totally worth the investment.
Tell me about the furs that you carry:
Fur is really big right now... My roommate laughs at me, because I like to wear these big wolley coats. I always tell her I kind of like to dress like I'm a muppet. Haha! I like it when I feel like I'm a creature, so I like fur because it makes me feel like I'm a little creature. That's why I think so much of the jewelry is nature based. So, there's no philosophy to it. I like the fur because it just reminds me of the animals, and I like to feel like a creature!
All of your jewelry is so layerable:
Especially Erica Weiner... I'm having a hard time keeping her in-stock! All of her stuff looks really good together, and it's reasonably priced. She does these stacks of vintage bangles and vintage gumball machine rings. It looks really good and you can just keep buying pieces and layering it on. I'm a big fan! I like mixing metals, I think everything should be layered. More is better... that's my philosophy!
Whose you're favorite jewelry designer? I don't know if I have a favorite. All the designers I carry here, I like! One of my favorite pieces, I don't even know who made it, it's this snake bracelet that my mom got me in Alpine, Texas. You know? I mean, I really love the designer All For The Mountain. She does all these futuristic pieces and they're just so different from anything I've seen. I'm really into that right now, but everyday it changes! I just think it's cool.
What's in store for The Shining, what's coming up?
I'm getting a whole bunch of new lines in! Two should be coming in within the next few days. Then, I'm going up to New York to do market week. I'm hoping to come back with more from the designers I already have and two other lines that will be coming into the store from that. We are going to do a big party with some of the girls that work at Barcadia for Halloween! Then... we're going to have this big thing November 1st that I can't even talk about yet, but I'm so excited about it! Just stuff like that.
So, I was kind of worried about my last question, but now I think you're going to like it. What's you're favorite mythological creature? Well, probably, it's so cheesy but I've always had a huge thing for unicorns... and I sell unicorn horns here!