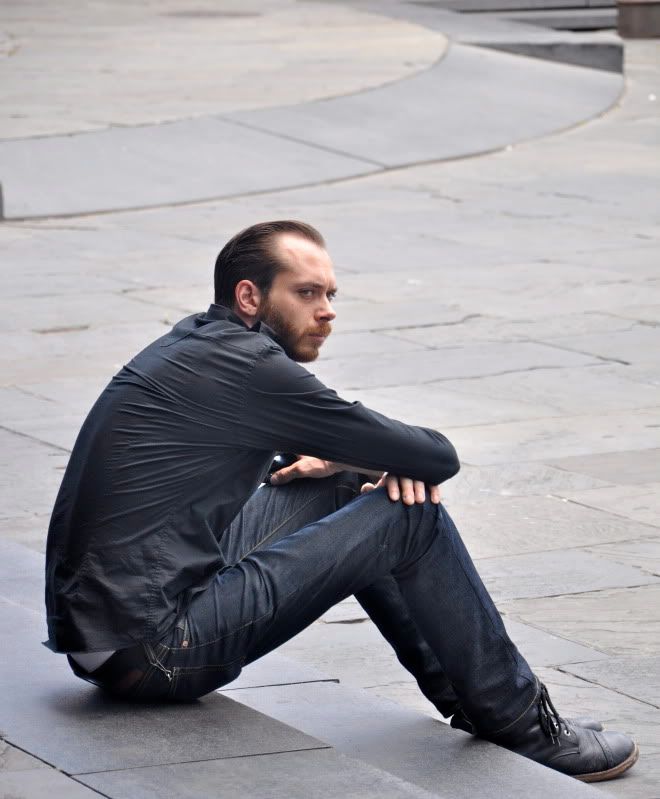 Oh the sights in New Orleans! I really am falling in love with this little city nestled alongside the Mississippi. L, my dear friend who recently graduated from Tulane, first introduced me to The Big Easy in perfect cajan fashion... daiquiris, beignets, and laying out by the levee.
Now it was my turn to stroll the sidewalks of the French Quarter with a first time friend of my own. My turn to know exactly where I was going. My turn to say, "You just HAVE to try a hurricane". My turn to know just which restaurants to try and boutiques to splurge at. OH, did I mention this was only my third time there... yup... a bit overwhelming! Ha.
Don't worry. I didn't get too lost.
The city was perfect! Grey stone buildings, iron-rod balconies, and bronze statues complemented the neon signs of Burbon St, brick homes in the Vieux
, and the vibrant greenery growing from every nook and cranny the city had to offer. It was like the city couldn't make up it's mind... neutrals or color? A question I often find myself pondering at around ten in the morning when I finally decide to get out of my house for the day.
Now, I LOVE blacks, grays, tans and taupes BUT there is always a necessity for a pop of color... maybe two pops... maybe three... sometimes all color is called for.
And you know? I LOVE that too!